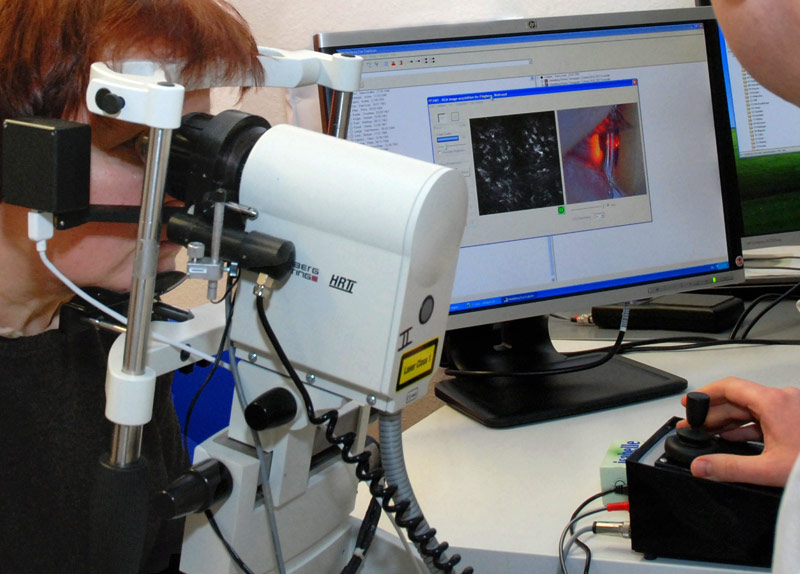 Focuses on the various manifestations of diabetic neuropathies which considerably impair quality of life and prognosis of patients with diabetes.
Therefore, an early as possible detection of the manifold nerve alterations associated with diabetes and prediabetes as well as their risk factors which ultimately translates into specific intervention or prevention strategies are important research goals of the group. The topics of clinical research mainly include the distal symmetric polyneuropathy, neuropathic pain, cardiovascular autonomic neuropathy, diabetic gastropresis, and sexual dysfunction.
The group has developed, validated, and established numerous quantitative methods for early detection and characterization of nerve dysfunction and morphology in people with diabetes and prediabetes. Within the scope of projects on the epidemiology and pathophysiology of peripheral and autonomic neuropathies the group collaborates with several national and international institutions. In clinical intervention studies, novel approaches of pharmacological and non-pharmacological therapy of diabetic polyneuropathy and neuropathic pain are being explored. Lastly, the active participation in the development of national and international guidelines for the diagnosis and treatment of diabetic neuropathies (e.g. German Diabetes Association, American Diabetes Association) should contribute to improving the quality of patient care standards.
Aims
To estimate the prevalence and risk factors of neuropathy in type 2 diabetes and prediabetes (IGT, IFG)
To validate and establish screening methods for early detection of peripheral and autonomic nerve alterations
To define the predictors and determinants of nerve dysfunction and pathology in recent-onset type 1 and type 2 diabetes
To decipher the mechanisms and factors contributing to painful neuropathy as opposed to painless neuropathy