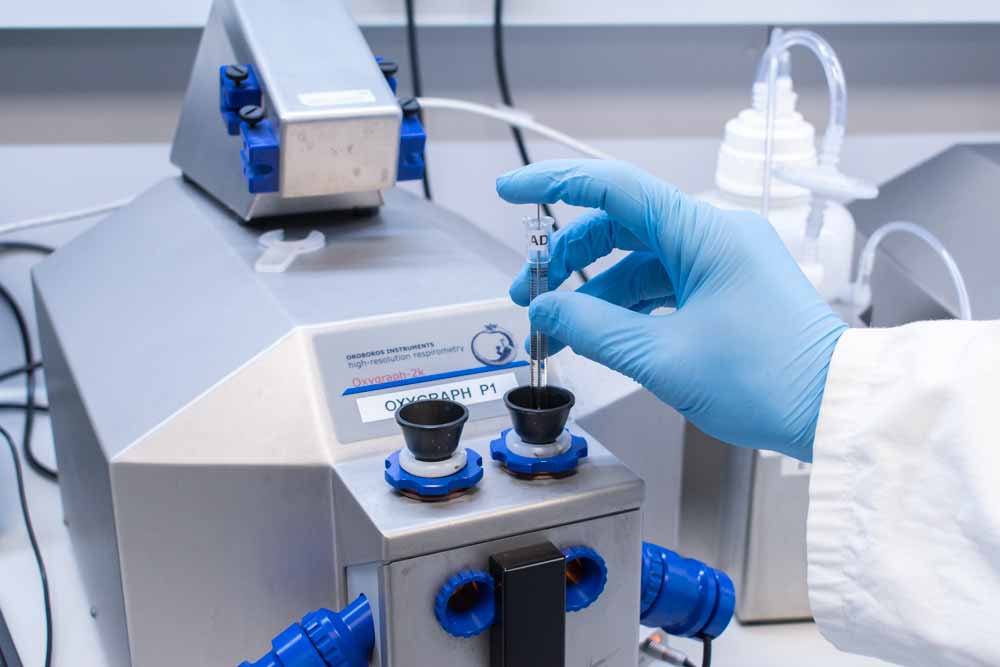 The research group studies metabolic pathways and their regulation in various human tissues and organs.
The main focus is the identification and characterization of acquired and (epi)genetic triggers of insulin resistance, diabetes mellitus and non-alcoholic fatty liver disease (NAFLD). Specific attention lies on the role of mitochondria (the cell´s "power plants") for energy metabolism.
The aims are to gain insight into the key abnormalities of energy metabolism, which contribute to the development of metabolic diseases and allow for identifying novel options for the prevention and therapy of diabetes and its comorbidities and complications.
Aims
Characterizing metabolic flux rates and the mitochondrial function in skeletal muscle, liver and adipose tissue in healthy humans and those with metabolic diseases
Investigation of the role of NAFLD in the development and progression of insulin resistance and the metabolic syndrome
Testing the effects of exercise training, diet and medication on tissue-specific insulin action and molecular mechanisms of its regulation
Development of innovative methods for non-invasive examination of energy metabolism
The research group has made contributions to understanding of glucose transport/phosphorylation, glycogen synthesis/-lysis and gluconeogenesis in healthy individuals and humans with diabetes mellitus. The group described the cellular mechanisms of fatty acid- and amino acid-induced insulin resistance. A concept for the adaptation of mitochondrial function in the liver of obese persons was developed. Multicenter studies demonstrated the effects of differently composed nutritional lipids and blood-glucose lowering therapies for the improvement of insulin resistance and reduction of liver fat in people with type 2 diabetes.
The research group established and is developing - in collaboration with the research group Metabolic Imaging of the institute - methods using stable isotope dilution and non-invasive magnetic resonance spectroscopy to examine the fat content of different organs, concentrations of metabolites, flux rates through metabolic pathways and energy production (ATP synthesis) in human liver, muscle and brain.