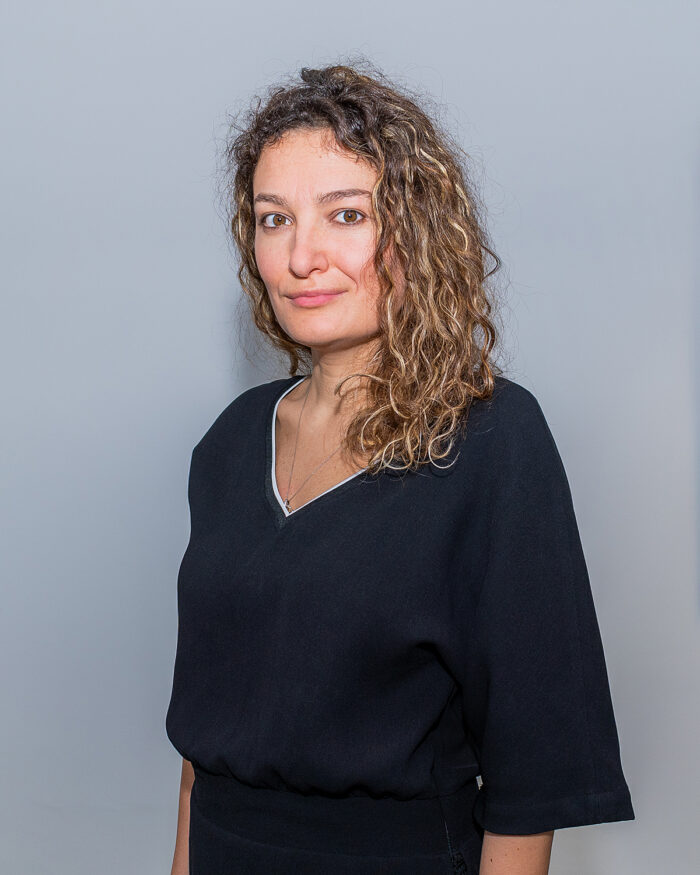 Die Deutsche Diabetes Gesellschaft verleiht den Förderpreis 2021 an Dr. med. Yanislava Karusheva, wissenschaftliche Mitarbeiterin am Institut für Klinische Diabetologie des Deutschen Diabetes-Zentrums. Sie erhält die Auszeichnung für ihre Dissertationsschrift zum Thema "Die Rolle der verzweigtkettigen Aminosäuren in der Entwicklung und Progression der Insulinresistenz und des Typ-2-Diabetes".
Düsseldorf (DDZ) – Anlässlich des 55. Diabetes Kongresses wurde der Förderpreis der Deutschen Diabetes Gesellschaft vergeben. Der seit 2010 von der Firma Sanofi-Aventis Deutschland GmbH gestiftete Förderpreis ist mit 10.000 Euro dotiert und wird deutschsprachigen DoktorandInnen für hervorragende Dissertationen auf dem Gebiet der Diabetologie bis spätestens zwei Jahre nach ihrer Promotion verliehen. Die Auszeichnung ging dieses Jahr an Frau Dr. med. Yanislava Karusheva aus dem Institut für Klinische Diabetologie des Deutschen Diabetes-Zentrums (DDZ) für ihre klinisch-experimentelle Arbeit "The role of branched-chain amino acids in the development and progression of insulin resistance and type 2 diabetes".
"Die Dissertation trägt dazu bei, die Wirkung von bestimmten Nahrungsmitteln besser zu verstehen und ihre Rolle in der Vorsorge und Behandlung des Typ-2-Diabetes besser einzuordnen", erklärt Prof. Michael Roden, Wissenschaftlicher Direktor und Vorstand des DDZ, sowie Doktorvater von Dr. Karusheva. In ihrer im American Journal of Clinical Nutrition erschienenen Dissertation untersuchte sie klinisch-experimentell den Einfluss verzweigtkettiger Aminosäuren auf den Glukosestoffwechsel im Typ-2-Diabetes. Das Ziel war es, den Effekt einer vierwöchigen Diät mit oder ohne verzweigtkettige Aminosäuren auf die Insulinsensitivität und Insulinsekretion – unter Berücksichtigung der Zusammensetzung des Darmmikrobioms – bei Menschen mit Typ-2-Diabetes aufzuklären. Dabei beschrieb sie, wie die Reduktion der verzweigtkettigen Aminosäuren in der Nahrung zwar die Insulinwirkung erhöht, aber Insulinfreisetzung nach der Mahlzeit senkt. Desweitern verbesserte sich nach nur sieben Tagen im Fettgewebe die Funktion der Mitochondrien, den Kraftwerken der Zellen.
Dr. Yanislava Karusheva wurde in Sofia, Bulgarien geboren und absolvierte das Studium der Humanmedizin an der Medizinischen Universität Sofia und der Charité Berlin. Seit Juni 2015 ist sie als wissenschaftliche Mitarbeiterin im Klinischen Studienzentrum des Instituts für Klinische Diabetologie am Deutschen Diabetes-Zentrum tätig. Von 2016 bis 2020 promovierte sie an der Heinrich-Heine-Universität Düsseldorf. Seit Mai 2021 forscht sie nun mit einem Walter Benjamin-Stipendium der Deutschen Forschungsgemeinschaft (DFG) im Wellcome-MRC Institute of Metabolic Science der Universität Cambridge und dem Addenbrooke's Treatment Center, Cambridge United Kingdom.
Die Preisträgerin wurde bereits mehrmals für ihre wissenschaftlichen Arbeiten ausgezeichnet. So erhielt sie 2018 eine Allgemeine Projektförderung und 2019 einen Best Poster-Preis der Deutschen Diabetes Gesellschaft, sowie den Hans Adolf Krebs-Preis 2021 der Deutschen Gesellschaft für Ernährung e.V.. "Ich freue mich sehr über die hohe Auszeichnung und hoffe, dass dies erst den Beginn meiner zukünftigen Forschungsarbeit darstellt", sagt Dr. Karusheva und fährt fort: "Jetzt bin ich auf die neuen Eindrücke in Cambridge gespannt und hoffe, dass ich bei meiner Rückkehr zum Deutschen Diabetes-Zentrum gemeinsam mit unserem Team weiterforschen und meine Facharztausbildung am Universitätsklinikum Düsseldorf abschließen kann."
Originalpublikation:
Karusheva Y, Koessler T, Strassburger K, Markgraf D, Mastrototaro L, Jelenik T, Simon MC, Pesta D, Zaharia OP, Bódis K, Bärenz F, Schmoll D, Wolkersdorfer M, Tura A, Pacini G, Burkart V, Müssig K, Szendroedi J, Roden M. Short-term dietary reduction of branched-chain amino acids reduces meal-induced insulin secretion and modifies microbiome composition in type 2 diabetes: a randomized controlled crossover trial. Am J Clin Nutr. 2019;110(5):1098-1107. doi: 10.1093/ajcn/nqz191.
---
DDZ-Pressebilder dürfen nur für redaktionelle Zwecke unter der Führung des Bildnachweises: "Quelle: Deutsches Diabetes-Zentrum" verwendet werden. Der Abdruck ist honorarfrei. Wir bitten jedoch um Zusendung eines Belegexemplars bzw. einen Hinweis zum Ort der Veröffentlichung.